Android Apps, Google Products, Phones, Getting Things Done, and Loyalty Card Apps – HT030
Jim, Andrew and Christian are joined by Gordon Schmidt for this weeks' installment of the Home Tech Podcast.
Christians' latest tech news for the Home Server crowd is that the BIOS for an HP EX485 MediaSmart server can be recovered if becomes corrupted somehow.  If you have somehow corrupted the BIOS on your MediaSmart Server, you can check out how to recover your MediaSmart Server BIOS over at BIOS-Mods.
In a Windows Home Server bent, Gordon fills us in on upgrade to Windows Home Server 2011, and his coding project in conjunction with his brothers, to bring additional information into the Home Server console.  Gordon tells us how he manages the storage drives with Windows Home Server, and how he manages his external backups using an ioSafe external hard disk.
Christian gives us a sneak peek into his Summer vacation projects, assisting some of the local organizations in his area to bring some efficiencies to their businesses via web based services.
Gordon starts off this week, bringing us some Android apps that let you start working smarter, not harder.  Chrome to Phone, is a Google Chrome browser extension that lets you send the web page you are viewing on your PC directly to you Android handset.  A great app if you are looking at a web page you want to keep reading as you head away from the PC.
While talking about Google Products, Jim discusses Google Voice, which integrates voice calling into your GMail account.  The service provides a single contact number, and lets you make free calls and send free text messages within the U.S and Canada, as well as providing an integrated voicemail service directly into your GMail Inbox in the form of a transcribed message.  Jim and Gordon talk about their practical application of Google Voice, using it to advertise a car, yet not advertise his mobile phone number to the public.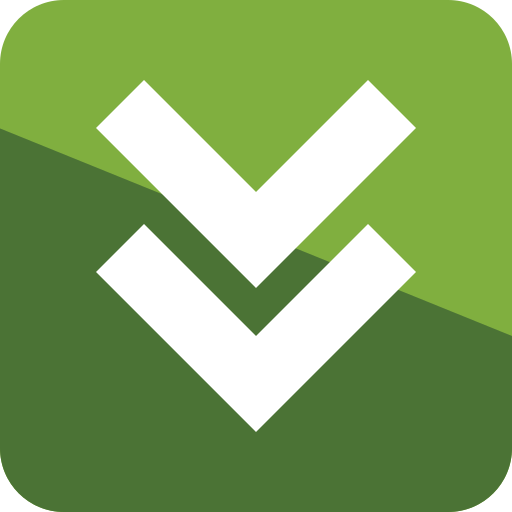 For the Android users amongst us, Gordon tells us about the Amazon Appstore for Android, who each day, give away a paid app at no charge.  Gordon also tells us about AppBrain, which is a a free Android service that remembers what you have installed on your phone, and in the event of having to restore your phone to default, you can easily re-install your applications.
Following on from Show #28, where we discussed RSS Readers, Gordon tells us about how he uses Google Reader to manage his RSS reading, tagging, sharing, and podcast management, all from within the Google Reader interface.  You can follow Gordons' shared Google Reader feed via the Google Reader Shared Items feature.
Gordon brings us Hard Forums, a reference site he uses for unique hardware configurations, to be able to reference hardware specs and compatibility, the guys discuss their sources for hardware research, including AnandTech, OverClockers, and our good friends over at the BYOB Podcast.  The guys briefly discuss the merits of overclocking for the average home user versus ongoing system stability and longevity and power efficiency.
Andrew gives an update on the power output from the output of the solar panel system installed a couple of weeks ago.  For those who missed the link previously, Andrew visually tracks the output and efficiency from the solar panel installation over at PVOutput.org.
Launching into Christians' Corner, we now have an intro, recorded by Christian himself, using Jam Studio, which has enabled Christian to create a backing track, and overlay the audio using Audacity.
Christians' Speed Tip of the Week is more of a power efficiency tip, where he walks us through how to tweak CPU performance via the Windows 7 Power Options, which will in turn slow down fan speed, and system noise.  Christian then tells us how to validate the changes after you have made them.
The Deal-of-the-Week is the Lian-Li PC-C33B HTPC Case, which looks just like a piece of home entertainment equipment, and will only set you back $169.99, from NewEgg.com.
Christians App of the week is ClipGrab, which is a downloader and converter that will convert videos from online sources including YouTube, Vimeo and other sites and transcode them into MP4 format.  This is an incredibly useful application if you need to embed a video into a PowerPoint presentation or to copy onto an iPod or other mobile media device for sharing with friends.
Christian shares the Engadget Review of the HTC EVO 3D, one of the latest Android phones about to hit the market from HTC, a mouth watering offering coming soon to Sprint in the USA.
Andrew brings us Natural Reader, an application that will read highlighted text from any application.  There are free and paid versions available for both PC and Mac users.
Andrew reaches out to the listener community about choosing a Personal Productivity / Getting Things Done application to better help manage the Inbox in Outlook.  So far, he has looked at SimplyFile from TechHit (which builds rules based on Outlook email movement), and Xobni (which builds statistics around emails that are received and sent).  Jim talks about The Other Inbox which integrates with online email providers such as Gmail and Yahoo!Mail.
To wrap up the show, the guys talk about the recent mobile applications released from Starbucks which allow you to pay for your caffeine hit, directly from your mobile phone, as well as the mobile application called CardStar, which allows you to load all of your loyalty cards into your phone, and simply scan your card at the cash register.
Facebook Page: https://www.facebook.com/theAverageGuyTV
Facebook Group: https://www.facebook.com/groups/theaverageguy/
If you'd like to subscribe to the show, click on  to update your iTunes library, or for other Podcast downloading applications, please click on the RSS Feed and pick your Pod Catcher of choice!
Or, you can now stream the show online at Stitcher.com at http://stitcher.com/listen.php?fid=22271
The Show Announcements and Schedule: https://twitter.com/TheAverageGuyTV
Jim's Twitter: https://twitter.com/jcollison
Andrew's Twitter: https://twitter.com/unrealshots
Contact Christian: christian@theaverageguy.tv
Contact the show at podcast@theaverageguy.tv
Find us on Facebook: https://www.facebook.com/groups/theaverageguy/
Find this and other great Podcasts from the Average Guy Network at http://theaverageguy.tv
Some links may contain affiliate codes that benefit the Average Guy Podcast Network