The Fitness Tech Podcast #10 RunKeeper Beats Angry Birds!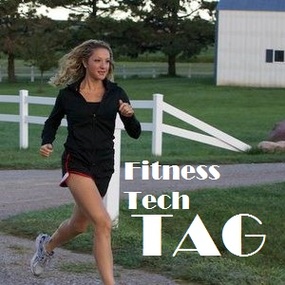 Jim and Jamie are back after the holidays to talk Christmas gifts that Santa brought.  Jamie got a seriously nice new tech gift that has a fitness spin!  Jim warns of some fitness products that you should carefully consider BEFORE you purchase, especially if you see it on TV.
This week RunKeeper released an update to its RunKeeper Application for both iPhone and Android.  It's FREE to download in the month of January.  Up until now there as been a scaled down free version and a fee based Pro version.  Both are now free for the taking.  You can find both in the app store for each phone.  The download has been very popular and smoked past the very popular Angry Birds.
We talked more about the FitBit and the BodyBugg and the success both products have had in the fitness space.  Links are below.
Jim confesses that his holiday diet wasn't as good as it should have been.  Jamie gives some tips for replacing that sugar craving that we are all having after all the junk we ate over the last month.
Jim spent some time butchering the url of http://www.gearedtobefit.com.  Let's try geared to be fit and not geared to benefit.  At least I was close.
Jim's fitness story is at http://carriea81.blogspot.com/2010/12/stumbling-into-itthe-average-guys.html
Jim and Jamie give some hints on getting involved in some local and some not so local races.  Don't feel pressured to do any of them…or maybe just one.  You can find many of them online.  Check Google.
Finally, Jamie gets to her tips for sticking with it if you are starting a new workout.  I think I gave most of them away!  Sorry Jamie.
You can follow Jim while he is at CES here: http://homeservershow.com/ces-2011
Or Download episode (Right click, save target as)
Show Links:
iFit – http://www.ifit.com/
FitBit – http://www.fitbit.com/
BodyBugg – http://www.bodybugg.com/
Carrie Adams Blog – http://carriea81.blogspot.com/
Omaha Running Club – http://www.omaharun.org/
The Mud Mafia – http://www.themudmafia.blogspot.com/
Trek up the Tower – http://www.trekupthetower.org/