The Fitness Tech Podcast #16: The Trek, a Frozen Burrito Race, Ultra Runner Jason Jaksetic and Fat Fast Food!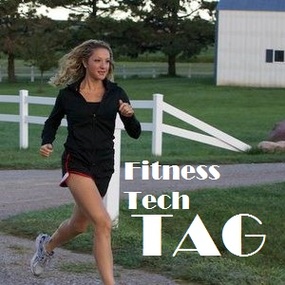 On a blustery Friday night, Jamie, Carrie and Jim got together and were live on uStream recording #16 for the Fitness Tech Podcast.  If you want to know when the podcast is live, follow Jim on Twitter at http://twitter.com/jcollison.  If you want to contact us here at the show, email us at podcast@theaverageguy.tv.
We spent some time talking about the Groundhog Race in Kansas City on January 31st.  If you missed the audio and video content we did that day, it's still available right here.  We also talked about the up coming Trek up the Tower and the 1st Annual Frozen Burrito Race in Neligh, Nebraska.  Jim will do some live podcasting from both events.  What here for more details as the events get closer.
Carried had shared a blog post from Ultra running athlete Jason Jaksetic and his old school style of training.   We talked about both the physical and mental aspects of endurance training and what it takes to get an event like a 100 mile race done.  We are hoping to have Jason with us on a future show.
Carrie and Jamie then grilled Jim on his eating habits and gave him some suggestions on how to fix it.  We once again looked at Carrie's blog at http://carriea81.blogspot.com/2011/02/fast-facts-about-fast-food.html#more to discuss the issues that are there with fast food.  Carrie also throws down a challenge for Jim to make some minor changes to his diet and show is progress here on the blog.  Game On!
The podcast has had some tremendous growth in the last two weeks.  Thanks listeners for making this adventure fun and successful!  We included some awesome outtakes…make sure you listen all the way thru the podcast.
Or Download episode (Right click, save target as)
Intro and Exit Music from "Motion" by Adelaide.  Hear more great tunes at  Listentoadelaide.com