#20 The Fitness Tech Podcast: Trek up the Tower 2011 Coverage with Results (Audio and Video). Interview with Howie Halperin, Tony Dean and Race winner Ivan Marsh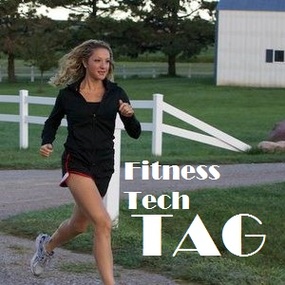 Today in Omaha, some 1400 people made their way up 40 flights of stairs to complete a very tough vertical race called Trek up the Tower.  Jamie and Jim were there with coverage in both audio and video.  Hope you enjoy it.
Some of the highlights of the coverage is an interview with Howie Halperin, Executive Director of WELCOM and this years race director, a quick chat with Tony Dean and an interview with Ivan Marsh (his annual race event), the overall race champion and 5 time winner of the Trek (see a full set of results here) as well as some pre and post race commentary from Jim and Jamie with interviews from those who actually made the Trek.  We have included all the media in this post.  Most clips are 3 to 5 minutes, so take a look!
Congratulations to all those who participated, but an extra shout out to Ryan Wolf (overall 2nd Place) and Jamie Eikmeier (8th among all females and 118th overall) who recruited over 60 Gallup employees to make the climb!  If you listen to the audio interviews carefully, you can hear Ryan a bunch in the background!  Nice work Gallup leaders!
You can follow Jim on Twitter at http://twitter.com/jcollison.  If you want to contact us here at the show, email us at podcast@theaverageguy.tv.  Visit the new Facebook page for the The Average Guy Network
NOTE: If you are going to run this next year for the first time…lots of good advice for beginners!
Audio Coverage:
Or Download episode (Right click, save target as)
Video Coverage:
Opening Coverage
A LIVE Shot right after we completed it!
Second take from the Top.  A quick interview with Ivan Marsh
From the Top again, an interview with Tony Dean, Creator of the F.A.S.T. diet (http://www.meanestmanindieting.com/)
A second interview with Ivan Marsh!  Trek up the Tower overall winner at [4:27]!
From the 40th floor kitchen at the tower, we had the opportunity to interview Howie Halperin, Race director at WELCOM
Trek up the Tower Wrap Up!