The Fitness Tech Podcast: Live From Walnut Creek Rec Area (Video)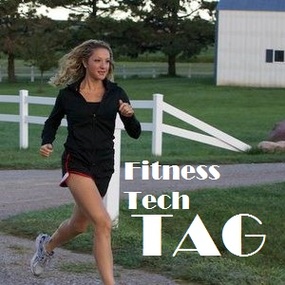 February 12, 2011 – It's Long Run Saturday!  Why do I say that, you might ask?  In typical marathon and half marathon training programs, there is always a long run scheduled for the weekend some time.  Usually somewhere between 6 and 20 miles, this run is almost always a tough one of the week!  So hey, if you have to do a long one, you might as well do it with some friends!  Welcome to Long Run Saturday!
So I put the call out on Facebook (both to my peeps and the peeps in the Lincoln Marathon FB group) and we had a host of regulars from Gallup and a few others from FB show for the run!  Some ran 6 (nice job Brett and Congrats on a PR!), others ran 11 (Dave and Jodi), a few ran 12 (high fives to Carrie and Dave), Laura laid down 14 and I ended the day just over 15.  There were a few others that I wasn't able to track, but I am sure they did well!  Congratulations to the entire group.
The weather was fantastic and we were greeted to cool temps and sunny trails with a bit of ice early in the morning.  Captured a bit of the ice on one of the videos below.  Winds were from the south and were a little chilly in some spots.  A couple shirts and light gloves were all that was needed.  In Nebraska, you can never pass up a day like this in February.  They just don't come around very often!
Carrie ran 12 of the 15 with me and we laughed most of the run.  She is documenting most of it on her blog, so I will point you over there if you want in on the humor.  We also consumed some of the homemade protein bars that she just wrote up on her blog.  Both are at http://www.keepingitclean.org/
I have included some short videos that we shot during the run.  Hope you enjoy them!
About Mile 4. Carrie, Brett and Jim with lots of ICE!
Dave, Carrie and Jim at the 6 mile mark. Carrie's Homemade Protein Bars!
Dave after he finished 12! Nice job Dave! Carrie and Jim interview.
Jim with some final thoughts
Thanks to everyone who came out today!  Good work Gang!